Remote sensing uses specialized knowledge and tools to extract information from the earth at a distance (from hand held sensors to drones to satellites).  At WH Geomatics, our remote sensing services focus on building customized models for information extraction, Land Cover mapping and Change Analysis. We use a rigorous scientific approach to extract the exact information our customers need for their solutions.
Building customized models for information extraction
With Radar or High resolution imagery, we can extract information at the pixel level or subpixel level to calculate vegetation productivity, water quality indicators, or other variables. Comparing these simulated results with field validation data, we can build remote sensing imagery-based empirical models, which have been used successfully in our past projects.
Using RADARSAT imagery, WH Geomatics mapped the area under cultivation for rice production area and created accurate yield forecasts for the province of Nueva Ecija in Philippines.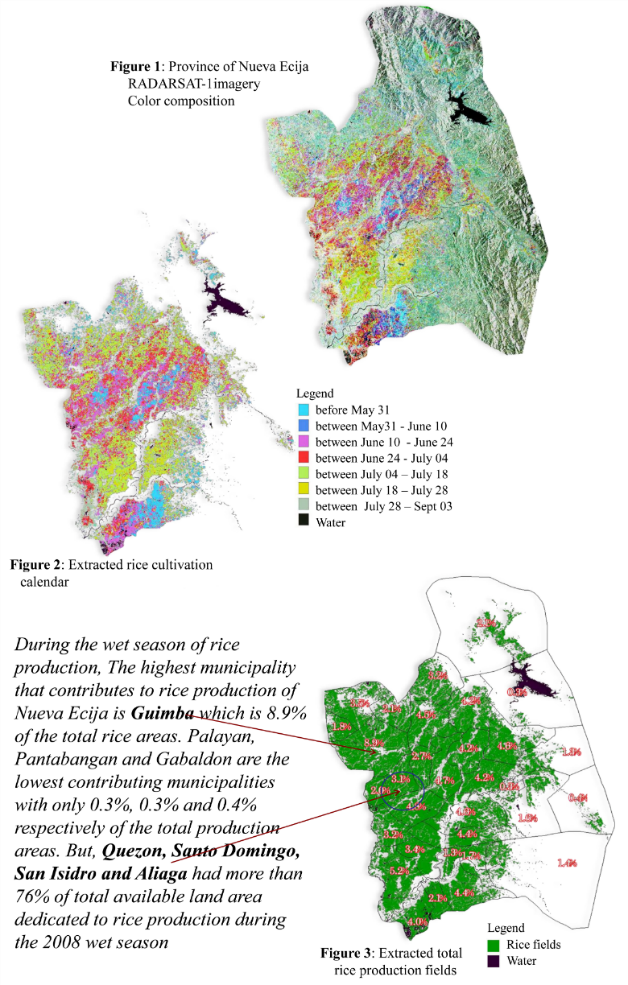 Create accurate rice yield forecasts using RADARSAT imagery
Using WorldView-3 images with ground data collection, a model for estimating the salinity of surface water was developed and was integrated into the Environmental Footprint Monitoring Platform (EFMP). EFMP users can query the any AOI salinity data and conduct trend analysis within the period. For additional information, please visit our EFMP website: https://footprintmonitoring.com
Build surface water salinity estimation model using WorldView imagery
Land Cover Mapping
At WH Geomatics, we have used supervised image classification, object-oriented classification and neural network classification to generate land cover map. WH Geomatics has provided land cover maps for many applications, ranging in size from several square kilometers to several provinces. Examples of our Land cover mapping services include:
Identifying and delineating habitat
Classifying forest fuel types for fire prevention services
Mapping sage brush cover in Wyoming, U.S.
Mapping Flooded areas
The following image shows a large scale agricultural land cover classification derived from multi-date Imagery over a single growing season.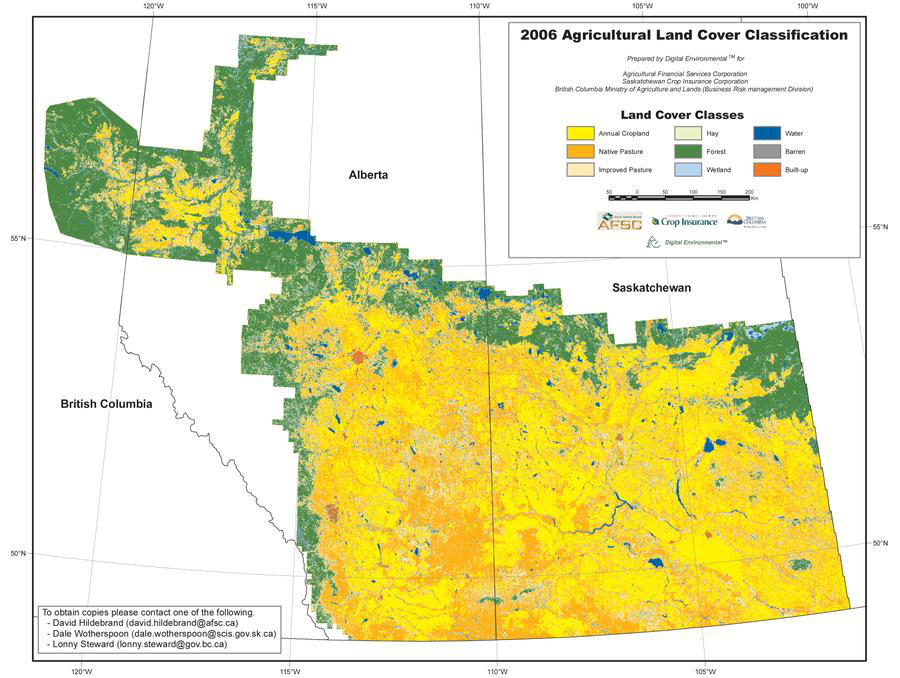 Agricultural land cover classification for pasture lands across portions of British Columbia, Alberta and Saskatchewan
The below map was classified separately into 14 land cover classes using objected-oriented methods to auto-segment the image into smallest image objects and then assigning those to fuel types according to the training data.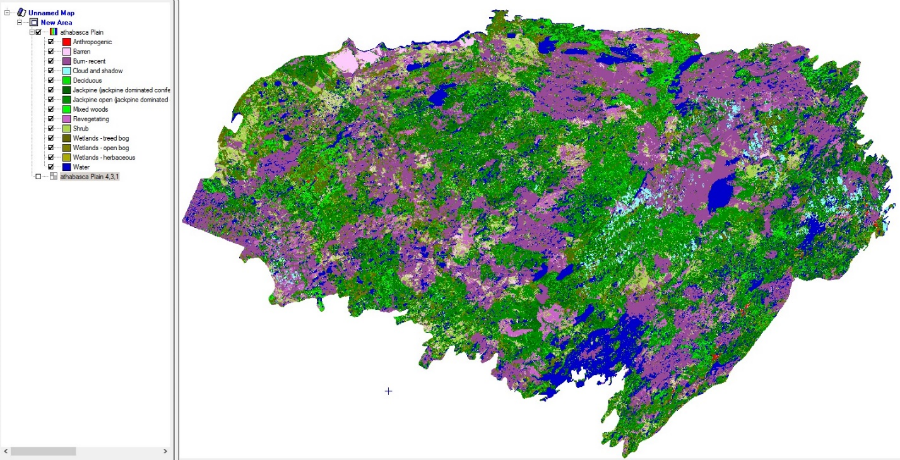 Forest Fuel Mapping of Northern Saskatchewan
Change Detection Analysis
Land cover change detection analysis over time and the rate and direction of change can provide valuable new sources of information. One example is assessing damage from flooding.
Pre, Post and Flood extend depicted a flood event with IKONOS high resolution satellite imagery
If you need more information, please contact us: geomatics@westernheritage.ca or +1(877)669-0784