Some of the advantages and capabilities of using UAV's include:
Capture timely and detailed aerial images across any size project site
Create topographic models of your project area with highly detailed digital surface models
Perform pre- and post-disturbance assessments of disturbances
Collect high-resolution near-infrared imagery and derive valuable indices such as the Normalized Difference Vegetation Index (NDVI) for monitoring vegetation health (see below figure).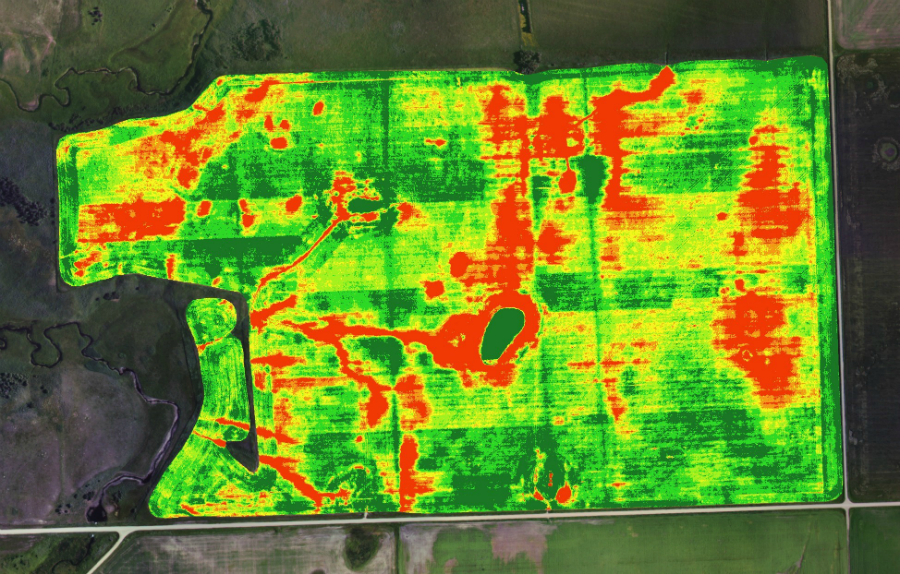 Mapping vegetation NDVI for an agriculture application
Monitor crop growth and assess plant health
Point clouds can be used directly, or converted to a 2.5D DTM or DSM. These can be use to monitor power lines, or extract vegetation, buildings, or other important features.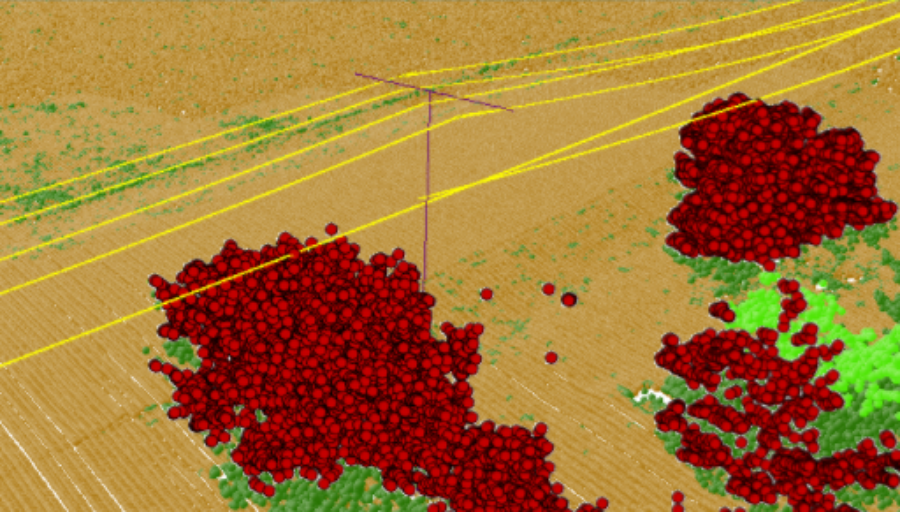 Point clouds showing vegetation encroachment on a powerline
If you need more information or quote, please contact us: geomatics@westernheritage.ca or +1(877)669-0784